A culinary experience – Vista restaurants in Ascona and Lenzerheide
Enjoy: your restaurants by Lake Maggiore and in the mountains
Taste, enjoy, savour. At our indulgent restaurants in Ascona and Lenzerheide, carefully selected ingredients prepared by masterful hands await you. That means the finest cuisine at al Pontile restaurant, delicious delights from Ticino and Thailand at al Piazza, and exquisite specialities at The Mira View. If you love the mountains, you'll find the perfect combination of a feast for the eyes and flights of culinary fancy at Motta Hütte and Scharmoin hut.
Join us on a voyage of indulgence!
Would you like a glass of wine?
As well as cuisine, wine also plays an important role at all our Vista restaurants. Possibly even a leading role. After all, the right wine delights your palate and has gone from being a simple accompaniment to a meal to a source of indulgence in its own right for all connoisseurs.
We know you'll love our exquisite variety and exceptional range of wines.
Not to mention our location on the lake promenade in Ascona. Restaurants to fall in love with.
Do you have a special evening planned? A proposal? Your wedding? Our event planning team is there for you and will take of every detail – both big and small – to make your celebration as wonderful as can be. Our secret tip: The Mira View Restaurant & Terrace is one of the most beautiful wedding locations in Switzerland. For everyone who's looking for a special place for a special day.
Our chefs will provide mouth-watering catering for your event. According to your wishes. For you and your guests.
"Good company, good wine, good welcome."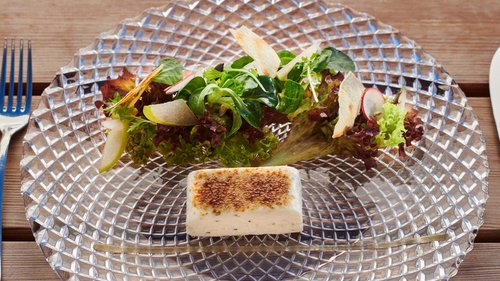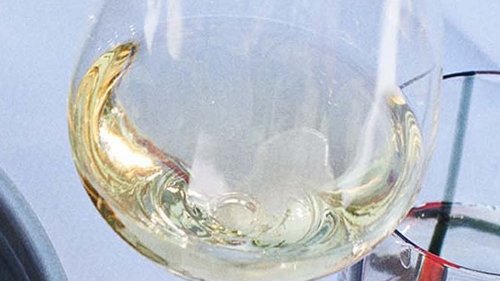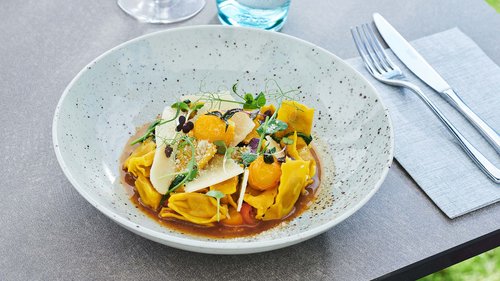 Discover: your favourite restaurant in Ascona by the lake
Your gourmet stay in Ascona
Creative. Unique. Exquisite.
We experience the world with all our senses. At our restaurants in Ascona and Lenzerheide, we'll whisk you away on a sensory journey. Elegantly presented dishes for the eye. The divine fragrance wafting up from the plate or developing in the wine glass for the nose. Taste explosions on the tongue for the palate. Various textures from silky-soft to crunchy for the ears. And finally, fine materials for cutlery, dishes, and table linen for your fingers.
Your indulgence is in the best of hands. At the Vista restaurants. In Ascona, by the lake. In Lenzerheide, in the midst of the Swiss Alps.
Give the gift of indulgence.